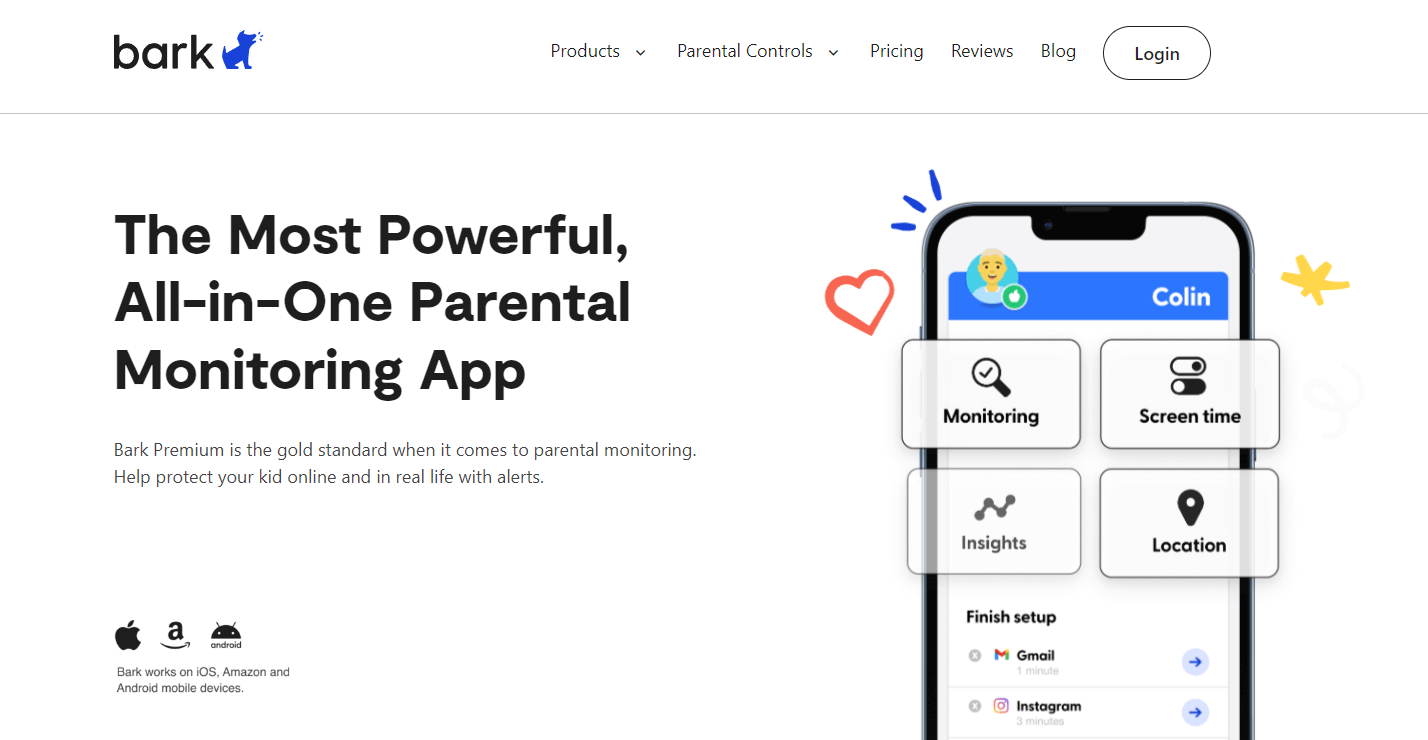 Services And Features
Content monitoring
Block or allow specific websites and apps
Block different categories of content
Monitor texts, emails, and 30+ social media platforms
Unlimited activity scanning
Receive alerts for concerning content
Location monitoring
Get alerts when your child enters or leaves specific pre-set addresses
Verify your child's location
Screen Time Limits
Create screen time schedules for each kid
Customize screen time rules for bedtime, study time, free time
Curtail internet access as needed
Alerts
Receive alerts when Bark detects keywords related to: Cyberbullying, Online predators, Suicidal ideation, Depression/mental health, Grooming, Violence, Sextortion, Alcohol/drugs, Sexual content, Hate Speech, Dangerous organizations, Medically concerning content, Aggressive marketing messages, Profanity
Pricing
Bark plans come with 7-day free trial. Parents can select Bark Premium ($14/month or $99/year) or Bark Jr ($5/month or $49/year).

Customer Support
Bark customers seeking support can access the online help center with an extensive library of tutorials, articles, and troubleshooting tips. Users requiring direct support for account or product issues can use the live chat or schedule a phone call.
Conclusion
Bark is a robust parental control solution that is best-suited for parents whose concerns about their kids' online activities outweigh concerns for their kids' privacy. Bark offers several types of content monitoring including text message monitoring, voice memo monitoring, and photo and video, as well as monitoring content and messages shared on social media apps. Parents receive alerts if Bark detects signs of bullying, predators, sexual content, and more. For some parents, such extensive monitoring may be overkill, but for parents needing close oversight of kids' online activities, Bark is an excellent option. In addition to content monitoring, parents can set screen time limits for their kids' devices and block access to specific apps and websites.